Strange Facts about the Cost of LASIK.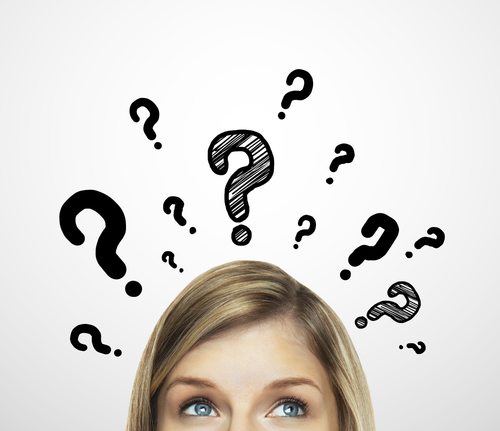 Do these LASIK pricing issues sound familiar? We can help!
Think for a moment about all of the things you shop for online. Perhaps books, music, electronics, clothes or cars come to mind. Now, wouldn't it be just totally weird if none of the companies that sell these products listed their prices or told you exactly what is included with their offer? How would you shop? How could you compare? How would you know what to buy?

It may sound unbelievable, but if you are shopping for LASIK in Phoenix, you are no doubt facing an uphill battle to find out exactly how much the procedure costs and what the price includes.

Strangely, Q Vision is the only LASIK center in Phoenix to post detailed pricing information online.

Sure, there's a center with prices that "start at $299", but where do they end up? (Hint: a former surgeon at this center is on the record stating that only 1 of the 15,000 procedures he performed was at $299, while the company's national operations director told the South Florida Business Journal that their average customer pays nearly $1800 per eye.)

Still other centers advertise seemingly large discounts of "$600 off LASIK" and "$1000 off LASIK". And, not to be outdone, there is even one practice offering "$1200 off LASIK".

But, off what? That, they don't tell you.

By now, you are probably asking yourself a pretty obvious question:

Why won't they just tell me the darn price?

The answer is simple. Industry insiders have found that if a LASIK center can entice you to come in with the temptation of a potential bargain, there is a 70-80% chance you will sign up, even if the total price is much higher than you expected.

At Q Vision, we are 100% confident that our services are priced competitively at every level of technology. And, since we have no need to hide anything, we happily post our LASIK prices online.
Schedule your FREE LASIK consult with Q Vision today.
For More Information
What is LASIK? A clear-cut, easy reading guide to your new vision.
The Cost of LASIK in Phoenix. Our detailed LASIK pricing is revealed here.
Top 10 LASIK Myths. Don't let these common misconceptions keep you from a new life with better vision.
About the Author
Tariq Qamar MD is the Medical Director of Q Vision in Phoenix, Arizona. He is a member of the American Academy of Ophthalmology and the American Society of Cataract and Refractive Surgery and Board-Certified by the American Board of Ophthalmology. His Arizona-based practice brought the first vision correction laser to Scottsdale in 1996 and today provides patients with a full spectrum of advanced vision correction options, including Custom Wavefront LASIK and PRK.
Questions about Topics Raised in this Article
(click a question to view answer)
There are currently no questions for this section. You can ask a question by filling in the form here.