Dr. Qamar Named Arizona United Professional Soccer Club Team Ophthalmologist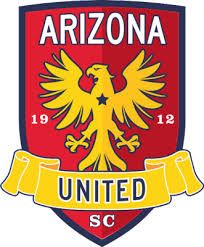 Q Vision is pleased to announce that Tariq Qamar MD has been named team ophthalmologist for the Arizona United Professional Soccer Club. The team, now in its third season, is a member of the United Soccer League and plays out of the Peoria Sports Complex in Peoria, Arizona. The first home game is on April 17 and the season runs through September.
"I'm excited to be a part of professional soccer in Arizona," states Dr. Qamar, "and I hope that our patients will join me in supporting the team. "
Tickets are available online at arizonaunited.com.
Questions about Topics Raised in this Article
(click a question to view answer)
There are currently no questions for this section. You can ask a question by filling in the form here.