LASIK Reviews from Patients in Phoenix, Scottsdale and throughout Arizona
The best decision of my life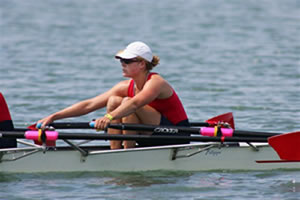 Kelly Steinhaus, Flagstaff AZ
My dad had received LASIK surgery with Q Vision in the past, and he loved it. Q Vision is one of the top premier Arizona LASIK surgery centers and you want the best care when working with your eyes. I love, love, love it! I was nervous, but I can't believe how relatively painless the procedure was and how quickly I recovered. I never would have imagined that the following morning I would see 20/20 with no discomfort. I was even able to go for a light workout that day. LASIK changed my life. I am currently training with an elite rowing program in Cambridge, MA with the hopes of making the national team some day. Because of LASIK, I can just roll out of bed straight to practice without having to force my crusty, tired eyes open and stick a contact in them at 4:50 a.m. in the morning. I also work as a river guide in the Grand Canyon during the summers and LASIK is great because it is incredibly difficult to keep sand out of your eyes while rafting! And there is nothing better in life than being able to wake up on your raft in the middle of the night, look up and see the thousands of stars instantly. I honestly could not do what I do on a day-to-day basis if it weren't for LASIK. I would highly recommend Q Vision for its professional attitude, top-level care and doctors who make you feel incredibly safe. Thank you. Thank you. Thank you. This is probably the best decision of my life!!! You're the best!
Very professional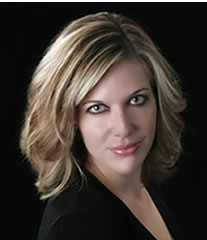 Jaime McElhattan, Prescott AZ
My optometrist and friend, Dr. Willer, recommended Q Vision. I had complete trust in Dr. Willer's referral, since he also chose Q Vision for his own LASIK procedure! Having LASIK couldn't have been any easier or more comfortable. The staff is very friendly, yet professional. I am so happy I traveled from Prescott, Arizona to have this life altering procedure done!





Absolutely wonderful
Q Vision was highly recommended by two previous patients, as well as my primary eye doctor. I visited another center prior to Q Vision, but was uncomfortable with the attitude of the staff. The Q Vision staff and Dr. Qamar were absolutely wonderful!
Megan Zakrzewski, Phoenix AZ
Flawless
I had consultations at two other LASIK centers and I felt Q Vision offered me the confidence that I was looking for. The whole process from start to finish was flawless.
Mike Bruce, Ahwatukee AZ
Very impressed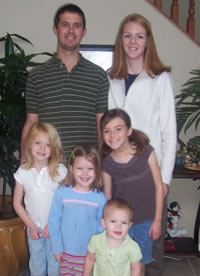 Julie Crockett, Prescott AZ
I was referred by my local eye doctor. He seemed very confident in his referrals. Q Vision was one of his two referrals. I called the other one first, but the staff was not as considerate and genuine. I was very impressed by their treatment and conversation by phone. It has been one week since my procedure. I am very happy with the results and have healed quickly. I believe my good recovery is because I've been very careful to follow their post-operative instructions. They may seem tedious, but they are very important and worthwhile. I tell everyone I went to Q Vision for my LASIK procedure!


Not just a number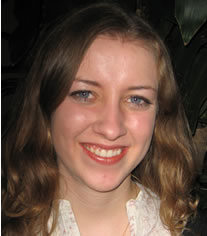 Jamie Keehan, Prescott AZ
I heard that Q Vision was one of the best vision correction centers in the U.S. and that they treated each patient as an important individual and not just a number. It turns out that this was absolutely true. I was so grateful for how sweet, calm and personable the entire Q Vision staff, and especially Dr. Qamar, was. I remember that even during the procedure, he kept saying perfect, perfect, you're doing great... I felt really safe and supported the whole time. I'm feeling great and I can see better than I ever did before, even with my glasses! Thank You!!
Still going strong
Q Vision was referred to me from a friend that had his LASIK procedure done there 10 years ago - and still going strong. Thank you for talking through every single step of the process!!!
Angela Zampino, Scottsdale AZ
Professional and friendly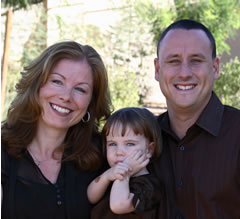 Ellen Tadman, Chandler AZ
My Husband, Mother, Father-in-law, Aunt and Uncle had their LASIK at Q Vision too! Plus, I prefer Q Vision's approach and staff at the initial consultation, compared to the "flashier" offices. Q Vision is timely, professional and friendly!






The entire experience was positive
I was referred by Dr. David Shibata (my eye doctor) as well as several of my spouse's coworkers at Charles Schwab. Dr. Qamar took the time to explain the results of my exam and answer any questions. I felt like a patient, not a number, after my consultation. The entire experience was positive and the staff friendly and helpful. Dr. Qamar was wonderful during the procedure and took the time to explain each step along the way. This allowed me to remain calm and comfortable the entire time. Thank you for everything!
Rhonda Bartosky, Anthem AZ
Genuine interest in me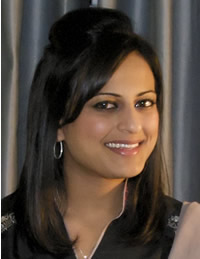 Basima Latif, Gilbert AZ
After visiting several LASIK centers in the area, I felt like Q Vision showed a genuine interest in me as a patient. Pre-operative and post-operative care, as well as procedure, were excellent. I'm highly satisfied with the results and great service.









Thrilled with the results
I wanted LASIK for years, but didn't have any solid recommendations until recently, when my friend had her LASIK done with Dr. Qamar. My friend was very happy with the doctor and staff at Q Vision. I did some research, looked at their statistics and finally felt I could safely have this done. I was a little nervous during the procedure, but the sound of Dr. Qamar's voice talking to me kept me calm. The entire staff at Q Vision that took part in my care helped me feel comfortable. I'm thrilled with the results!
Cheryl Roehm, Scottsdale AZ
Good and positive experience
I personally know 3 people who had LASIK at Q Vision and all recommended them with no hesitation. All of them said they would have done it sooner if they would have known how easy and great it was. Everything about the office, the staff and Dr. Qamar, was a good and positive experience. The level of detail and care was excellent.
Annie Goodell, Flagstaff AZ
The best decision I have made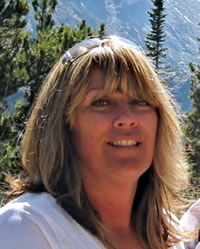 Dottie Ayala, Flagstaff AZ
A friend referred me to Q Vision. I was very happy to learn I could have my follow-up appointments in Flagstaff where I live. LASIK is the best decision I have made. I see things so differently now! I no longer need to reach for my glasses in the morning to see my alarm clock. This is a great way to start each day!







Delighted with every detail
I have worked with and trust Dr. Todd Smith who referred me to Q Vision. I have worked in the optical field for nearly 10 years and wore prescription glasses for 25 years. After much research, I chose very carefully Q Vision. I am delighted with every detail of this office and endorse it 100%.
Marcus Waters, Phoenix AZ
Perfectly clear
Dr. Amy Czyz referred me. Because of my glaucoma, I had the PRK procedure. Dr. Czyz and Dr. Qamar forewarned me PRK would have a longer healing process and I would be happy with the results. After the surgery, I was stressed because it wasn't perfect right away. I am impatient!! After 3 weeks of me doubting in the procedure, I woke up one morning to see my world perfectly clear! On my 2-month post-op check-up, my vision was 20/15!!! I am so happy that I had the procedure done!
Yvette Graser, Phoenix AZ
I was very impressed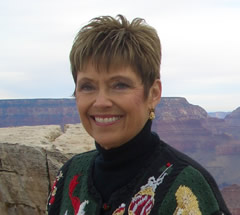 Julie Ann Walker, Scottsdale AZ
I had done my research to find the best doctor. My physical therapist recommended Dr. Qamar. I was happy to be able to get complete information on the website. After my first visit/consultation, I knew Q Vision was the place for me. The entire staff at Q Vision and Dr. Qamar helped me with that decision. All my questions and concerns were answered at my first appointment. There was no hurry to complete my procedure until my eyes were ready! I was very impressed! My concerns were handled in a very professional manner. Thank you!

So happy I got my LASIK at Q Vision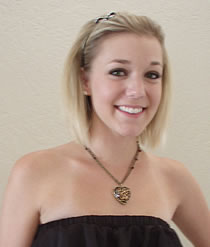 Kelcey Peterson
My eye doctor really recommended Q Vision. He has worked with Dr. Qamar a lot and trusted in his work, facility, staff and results. Now I know why! Dr. Qamar made sure I knew what was going on every step of the way. Sherry was so kind and comforting throughout the entire process. I am so happy I got my LASIK at Q Vision and absolutely love the results!






Extremely competent and professional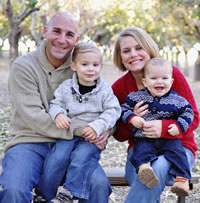 Brooke Castaneda
I was referred by my optometrist, Dr. Powell. I had called a few other LASIK offices, but I felt like your staff did the best job of explaining the procedure. I also felt like you and your staff took a very conservative / safe approach (e.g. informed me I need to wait for a few months to stabilize after having my baby to have the procedure. Other offices were not cautious about this.) I also felt your prices were reasonable / fair.

The results of my LASIK were truly amazing - after having worn glasses / contacts since childhood, it's like seeing the world in "HD" for the first time! Dr. Qamar and his staff were extremely competent and professional throughout the entire course of my treatment.
In this section
Call us on (480) 661-1600
Or book your free consultation now
Book Now